Envelope Openings
Envelopes can be manufactured in an almost endless number of sizes and shapes. It is important to specify how the envelope should open for aesthetic reasons as well as for functional considerations. Almost all envelopes stem from two basic constructions: they are either open end or open side.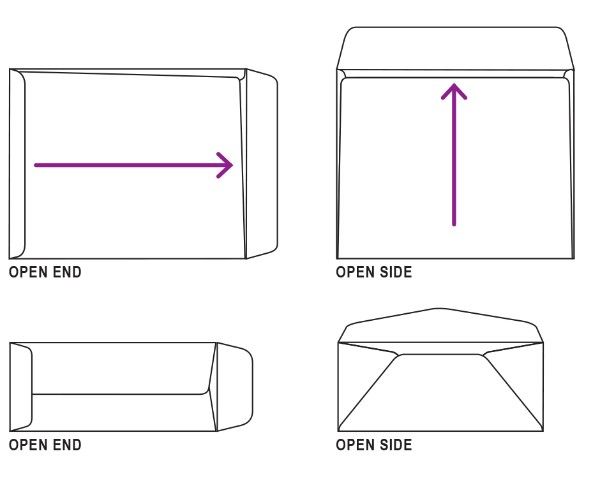 Ready to get your next project started?
Contact us online or call us today.