Envelope Construction
There are several parts that lead to the construction of an envelope. Some are for aesthetics and may be selected for style or branding reasons. Other items like size and style of flap can have an impact on mailing, particularly using automated equipment. Finally, paper and budget can have an impact. Feel free to call or contact us online with any questions you may have.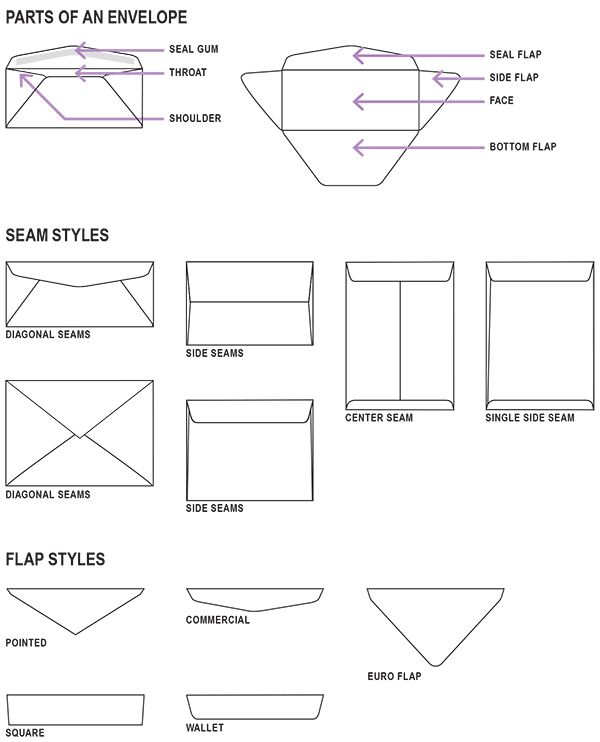 Ready to get your next project started?
Contact us online or call us today.