Windowed Envelopes
Windows can be any shape and run parallel or perpendicular to the seal flap. Windows are generally parallel to the seal flap but other variations include perpendicular, square, oval, pistol grip and rounded.
To ensure an accurate quote on a special window, it is advisable to scan and/or email a drawing to inside sales. Custom window shapes can be made in any shape and size.
When ordering window envelopes be sure to specify size, position, window material and shape.
Measuring a window envelope
Always measure a window envelope with the flap at the top
Window size is always stated in inches with the height first, then length
Position is stated relative to the left and bottom flaps of the envelope
A commercial flap envelope with a standard window has a 1.125 x 4.5 inch rectangular window with rounded corners. It is positioned .875 inches from the left fold and .5 inches from the bottom fold.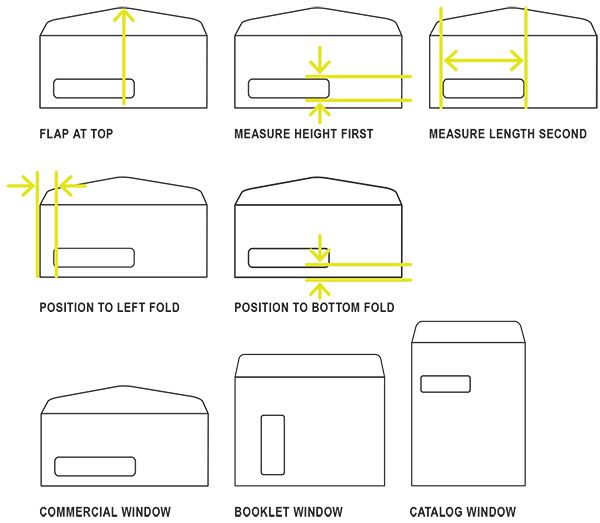 Ready to get your next project started?
Contact us online or call us today.